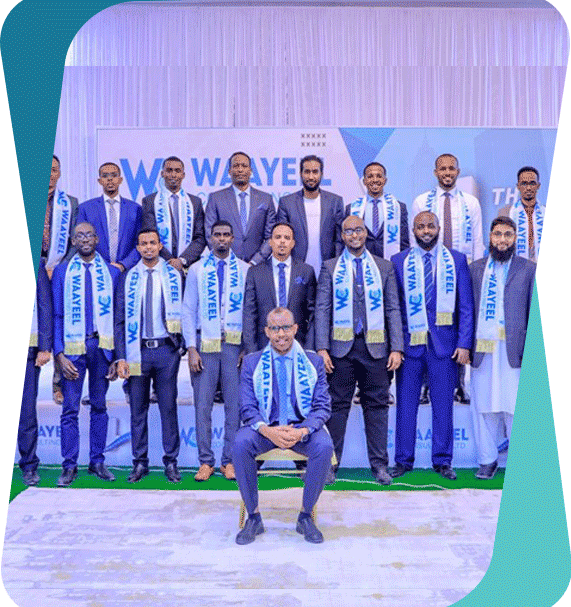 Waayeel consulting Ltd (or Waayeel) is a boutique regional consultancy service provider. We have offices in Hargeisa. Mogadishu. Sydney and Djibouti, and representations in Dubai, Addis Ababa, and Nairobi.
Our services
We provide excellent, valid, reliable, reality referent research, and advisory consulting services.
Our Projects
Some of the recent projects we have completed.
What we do
We provide excellent, valid, reliable
Services
Business Consulting, Project Management & Turn-Key  Solutions
ICT Consulting, Cyber Security & Digital Services
Public Sector & NGO Consulting
Knowledge Management & Skills Development
sectors
We offer a broad range of services to virtually all sectors
including
Team Members
Our Management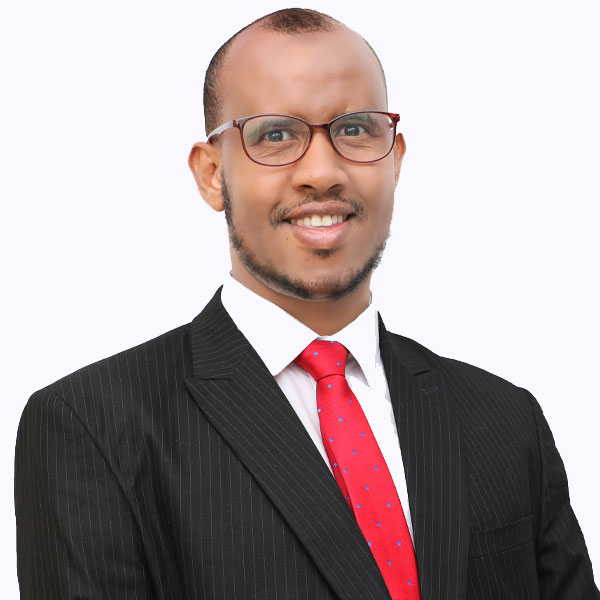 <style>/*! elementor - v3.6.7 - 03-07-2022 */ .elementor-widget-image{text-align:center}.elementor-widget-image a{display:inline-block}.elementor-widget-image a img[src$=".svg"]{width:48px}.elementor-widget-image img{vertical-align:middle;display:inline-block}</style> <img src="https://waayeelconsulting.com/wp-content/uploads/elementor/thumbs/Saed-Abdillahi-Saed-pr7r3smlevuaft8fkdzce03gon4wu0ovmdeguxa4l4.jpg" title="Saed-Abdillahi-Saed" alt="Saed-Abdillahi-Saed" /> Ceo<h2>Saed Abdillahi Saed</h2> <p>Managing Director of Waaycel Consulting Ltd, Certified Key Performance Professional from George Washington University and the Balanced Scorecard Institute, an expert in the fields of Banking, Finance,<br />Entrepreneurship, Leadership & Strategy with more than a decade of work experience. Saeed's leadership experience ranges from a country representative to providing leadership & strategy support to a region of 10 countries in Eastern, Western and Central Africa.</p> <img width="512" height="512" src="https://waayeelconsulting.com/wp-content/uploads/2022/03/plane.png" alt="" loading="lazy" srcset="https://waayeelconsulting.com/wp-content/uploads/2022/03/plane.png 512w, https://waayeelconsulting.com/wp-content/uploads/2022/03/plane-300x300.png 300w, https://waayeelconsulting.com/wp-content/uploads/2022/03/plane-150x150.png 150w, https://waayeelconsulting.com/wp-content/uploads/2022/03/plane-500x500.png 500w" sizes="(max-width: 512px) 100vw, 512px" /> <h4>Personal Skills</h4> Consulting <p> </p> Strategic Excellence <p> </p> Institutional Design & Development <p> </p> Corporate Trainer & Coach <p> </p> <img width="960" height="640" src="https://waayeelconsulting.com/wp-content/uploads/2022/06/1.jpg" alt="" loading="lazy" srcset="https://waayeelconsulting.com/wp-content/uploads/2022/06/1.jpg 960w, https://waayeelconsulting.com/wp-content/uploads/2022/06/1-300x200.jpg 300w, https://waayeelconsulting.com/wp-content/uploads/2022/06/1-768x512.jpg 768w, https://waayeelconsulting.com/wp-content/uploads/2022/06/1-365x243.jpg 365w" sizes="(max-width: 960px) 100vw, 960px" />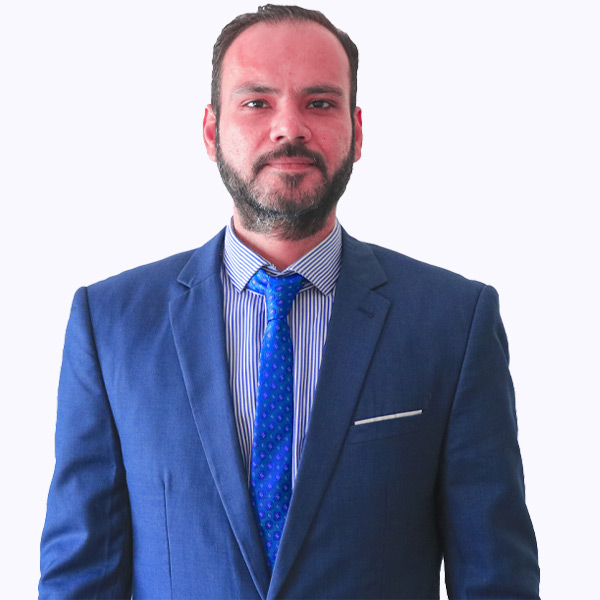 Ali Usman
Global Operations Manager
<style>/*! elementor - v3.6.7 - 03-07-2022 */ .elementor-widget-image{text-align:center}.elementor-widget-image a{display:inline-block}.elementor-widget-image a img[src$=".svg"]{width:48px}.elementor-widget-image img{vertical-align:middle;display:inline-block}</style> <img src="https://waayeelconsulting.com/wp-content/uploads/elementor/thumbs/Ali-pqyvk5nq2y87pswrqdlbhelqat3qs11n0nf2dju8qg.jpg" title="Ali Osman" alt="Ali Osman" /> Global Operations Manager<h2>Ali Osman</h2> <p>4x founder. Startup Trainer & Business Coach. Multiple Global Technology Award Winner. Chartered Certified Accountant (U.K) with 17 Years of Management & Leadership Experience in Top MNC'S. Member of International Trade Council – USA & Think Tanks – STEP UAE</p> <img width="512" height="512" src="https://waayeelconsulting.com/wp-content/uploads/2022/03/plane.png" alt="" loading="lazy" srcset="https://waayeelconsulting.com/wp-content/uploads/2022/03/plane.png 512w, https://waayeelconsulting.com/wp-content/uploads/2022/03/plane-300x300.png 300w, https://waayeelconsulting.com/wp-content/uploads/2022/03/plane-150x150.png 150w, https://waayeelconsulting.com/wp-content/uploads/2022/03/plane-500x500.png 500w" sizes="(max-width: 512px) 100vw, 512px" /> <h4>Personal Skills</h4> Consulting <p> </p> Projects Management <p> </p> Entrepreneurship & SME Support <p> </p> Startup Accelerator <p> </p> <img width="960" height="640" src="https://waayeelconsulting.com/wp-content/uploads/2022/06/1.jpg" alt="" loading="lazy" srcset="https://waayeelconsulting.com/wp-content/uploads/2022/06/1.jpg 960w, https://waayeelconsulting.com/wp-content/uploads/2022/06/1-300x200.jpg 300w, https://waayeelconsulting.com/wp-content/uploads/2022/06/1-768x512.jpg 768w, https://waayeelconsulting.com/wp-content/uploads/2022/06/1-365x243.jpg 365w" sizes="(max-width: 960px) 100vw, 960px" />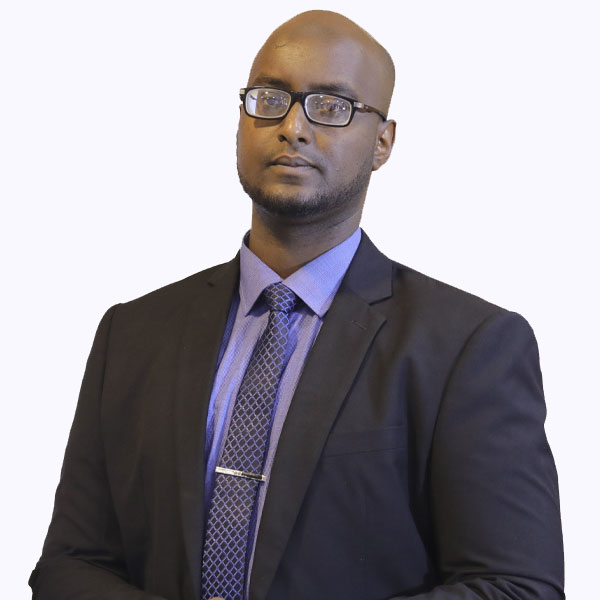 Ahmed Nasir
Lead Consultant Hargeisa
<style>/*! elementor - v3.6.7 - 03-07-2022 */ .elementor-widget-image{text-align:center}.elementor-widget-image a{display:inline-block}.elementor-widget-image a img[src$=".svg"]{width:48px}.elementor-widget-image img{vertical-align:middle;display:inline-block}</style> <img src="https://waayeelconsulting.com/wp-content/uploads/elementor/thumbs/Ahmed-Nasir-pr7urnfk48cb2lpfmdtb5q98kh8ili5d2zwie9rzqw.jpg" title="Ahmed-Nasir" alt="Ahmed-Nasir" /> Lead Consultant Hargeisa<h2>Ahmed N. Mohamoud</h2> <p>Ahmed Nasir Mohamoud is a business management and leadership specialist, and certified Strategic Planning and KPIs Practitioner from Global Performance Management Academy, in the last decade he worked with and managed a group of businesses and nonprofit organizations. He has extensive hands-on experience in marketing strategies, sales training, and accelerate business growth. Currently, he is a strategy, human resource, and marketing consultant and trainer at Waayeel Consulting LTD.</p> <img width="512" height="512" src="https://waayeelconsulting.com/wp-content/uploads/2022/03/plane.png" alt="" loading="lazy" srcset="https://waayeelconsulting.com/wp-content/uploads/2022/03/plane.png 512w, https://waayeelconsulting.com/wp-content/uploads/2022/03/plane-300x300.png 300w, https://waayeelconsulting.com/wp-content/uploads/2022/03/plane-150x150.png 150w, https://waayeelconsulting.com/wp-content/uploads/2022/03/plane-500x500.png 500w" sizes="(max-width: 512px) 100vw, 512px" /> <h4>Personal Skills</h4> Consulting <p> </p> Marketing & Content <p> </p> Strategy & BSC <p> </p> Human Resources <p> </p> <img width="960" height="640" src="https://waayeelconsulting.com/wp-content/uploads/2022/06/1.jpg" alt="" loading="lazy" srcset="https://waayeelconsulting.com/wp-content/uploads/2022/06/1.jpg 960w, https://waayeelconsulting.com/wp-content/uploads/2022/06/1-300x200.jpg 300w, https://waayeelconsulting.com/wp-content/uploads/2022/06/1-768x512.jpg 768w, https://waayeelconsulting.com/wp-content/uploads/2022/06/1-365x243.jpg 365w" sizes="(max-width: 960px) 100vw, 960px" />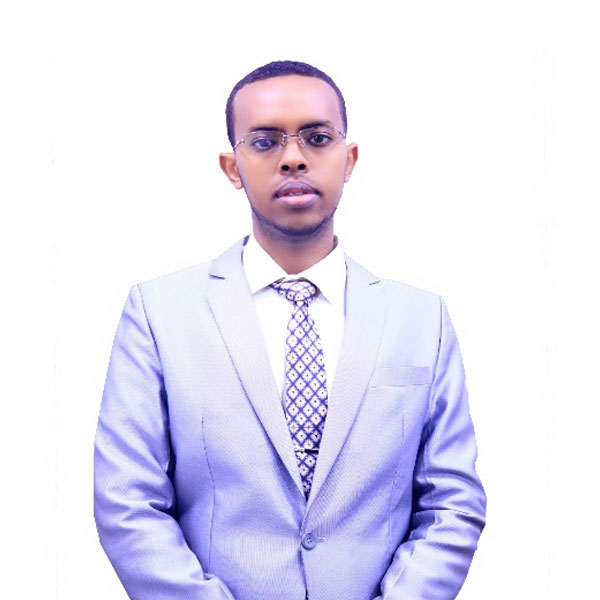 Abdirahman Dahie
Lead Consultant Mogadishu
<style>/*! elementor - v3.6.7 - 03-07-2022 */ .elementor-widget-image{text-align:center}.elementor-widget-image a{display:inline-block}.elementor-widget-image a img[src$=".svg"]{width:48px}.elementor-widget-image img{vertical-align:middle;display:inline-block}</style> <img src="https://waayeelconsulting.com/wp-content/uploads/elementor/thumbs/Abdirahman-Dahiye-pr7r23j32ninh5p6h5kldxii2li1xoybpyzwnxsptk.jpg" title="Abdirahman-Dahiye" alt="Abdirahman-Dahiye" /> Lead Consultant Mogadishu<h2>Abdirahman Dahie</h2> <p>Certified HRM Professional from IMRTC-USA with double masters in HRM and Social Sciences respectively. Mr Dahie is working as a lecturer, trainer and consultant in areas including: HRM, Supply Chain Operations, Corporate Governance and Strategy.<br />He is also a visiting faculty at the Somali National University & City University.</p> <img width="512" height="512" src="https://waayeelconsulting.com/wp-content/uploads/2022/03/plane.png" alt="" loading="lazy" srcset="https://waayeelconsulting.com/wp-content/uploads/2022/03/plane.png 512w, https://waayeelconsulting.com/wp-content/uploads/2022/03/plane-300x300.png 300w, https://waayeelconsulting.com/wp-content/uploads/2022/03/plane-150x150.png 150w, https://waayeelconsulting.com/wp-content/uploads/2022/03/plane-500x500.png 500w" sizes="(max-width: 512px) 100vw, 512px" /> <h4>Personal Skills</h4> Consulting <p> </p> Supply Chain & Operations <p> </p> Strategy & BSC <p> </p> Leadership <p> </p> <img width="960" height="640" src="https://waayeelconsulting.com/wp-content/uploads/2022/06/1.jpg" alt="" loading="lazy" srcset="https://waayeelconsulting.com/wp-content/uploads/2022/06/1.jpg 960w, https://waayeelconsulting.com/wp-content/uploads/2022/06/1-300x200.jpg 300w, https://waayeelconsulting.com/wp-content/uploads/2022/06/1-768x512.jpg 768w, https://waayeelconsulting.com/wp-content/uploads/2022/06/1-365x243.jpg 365w" sizes="(max-width: 960px) 100vw, 960px" />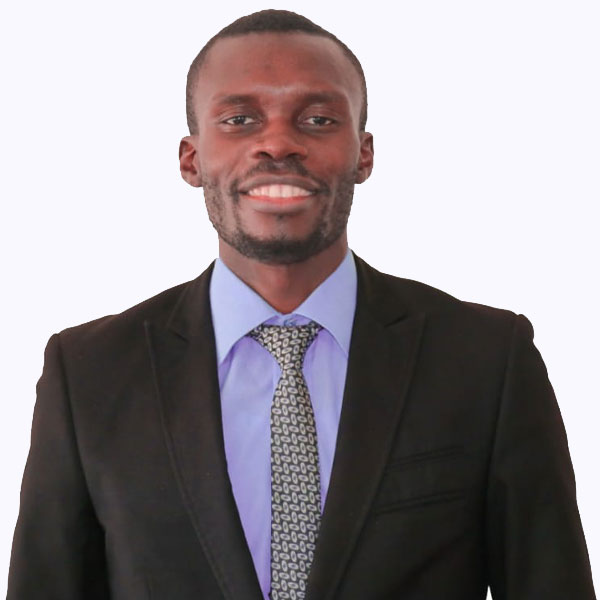 Tawedzera T. Masanganise
Human Resources Specialist
<style>/*! elementor - v3.6.7 - 03-07-2022 */ .elementor-widget-image{text-align:center}.elementor-widget-image a{display:inline-block}.elementor-widget-image a img[src$=".svg"]{width:48px}.elementor-widget-image img{vertical-align:middle;display:inline-block}</style> <img src="https://waayeelconsulting.com/wp-content/uploads/elementor/thumbs/Tawedzera-T.-Masanganise-pr7r41354e5vcaw56zmzifym13z7ramgnj9u6exl14.jpg" title="Tawedzera-T.-Masanganise" alt="Tawedzera-T.-Masanganise" /> Human Resources Specialist<h2>Tawedzera T Masanganise</h2> <p>Tawedzera T. Masanganise is a Human Resources Consultant with 6 years in the field of HR and consulting. He holds a Bsc in Human Resources management -industrial relations major, MBA (UOP) (AGD -2023), IS0:9001: 2015 and is a member of the Institution of Personnel Management in Zimbabwe. He has worked and transformed numerous organizations in various HR related services.</p> <img width="512" height="512" src="https://waayeelconsulting.com/wp-content/uploads/2022/03/plane.png" alt="" loading="lazy" srcset="https://waayeelconsulting.com/wp-content/uploads/2022/03/plane.png 512w, https://waayeelconsulting.com/wp-content/uploads/2022/03/plane-300x300.png 300w, https://waayeelconsulting.com/wp-content/uploads/2022/03/plane-150x150.png 150w, https://waayeelconsulting.com/wp-content/uploads/2022/03/plane-500x500.png 500w" sizes="(max-width: 512px) 100vw, 512px" /> <h4>Personal Skills</h4> Consulting <p> </p> Human Resources <p> </p> Quality Management <p> </p> Trainer <p> </p> <img width="960" height="640" src="https://waayeelconsulting.com/wp-content/uploads/2022/06/1.jpg" alt="" loading="lazy" srcset="https://waayeelconsulting.com/wp-content/uploads/2022/06/1.jpg 960w, https://waayeelconsulting.com/wp-content/uploads/2022/06/1-300x200.jpg 300w, https://waayeelconsulting.com/wp-content/uploads/2022/06/1-768x512.jpg 768w, https://waayeelconsulting.com/wp-content/uploads/2022/06/1-365x243.jpg 365w" sizes="(max-width: 960px) 100vw, 960px" />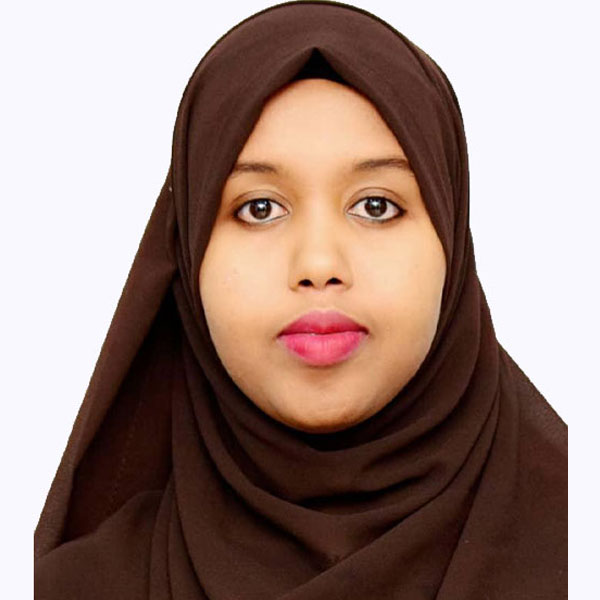 Hoodo Abdillahi
Admin and Finance
<style>/*! elementor - v3.6.7 - 03-07-2022 */ .elementor-widget-image{text-align:center}.elementor-widget-image a{display:inline-block}.elementor-widget-image a img[src$=".svg"]{width:48px}.elementor-widget-image img{vertical-align:middle;display:inline-block}</style> <img src="https://waayeelconsulting.com/wp-content/uploads/elementor/thumbs/Hoodo1-pr7vbaa6vn7xld6oyvcr8rvva8gjdw3ig6hnacnxrs.jpg" title="Hoodo1" alt="Hoodo1" /> Admin and Finance<h2>Hoodo Abdillahi </h2> <p>Information</p> <img width="512" height="512" src="https://waayeelconsulting.com/wp-content/uploads/2022/03/plane.png" alt="" loading="lazy" srcset="https://waayeelconsulting.com/wp-content/uploads/2022/03/plane.png 512w, https://waayeelconsulting.com/wp-content/uploads/2022/03/plane-300x300.png 300w, https://waayeelconsulting.com/wp-content/uploads/2022/03/plane-150x150.png 150w, https://waayeelconsulting.com/wp-content/uploads/2022/03/plane-500x500.png 500w" sizes="(max-width: 512px) 100vw, 512px" /> <h4>Personal Skills</h4> Admin & Finance <p> </p> Projects Management <p> </p> Operations Support <p> </p> Consulting <p> </p> <img width="960" height="640" src="https://waayeelconsulting.com/wp-content/uploads/2022/06/1.jpg" alt="" loading="lazy" srcset="https://waayeelconsulting.com/wp-content/uploads/2022/06/1.jpg 960w, https://waayeelconsulting.com/wp-content/uploads/2022/06/1-300x200.jpg 300w, https://waayeelconsulting.com/wp-content/uploads/2022/06/1-768x512.jpg 768w, https://waayeelconsulting.com/wp-content/uploads/2022/06/1-365x243.jpg 365w" sizes="(max-width: 960px) 100vw, 960px" />
We have over 65+ consultants 
Our Clients
We proud to work with the largest organisation