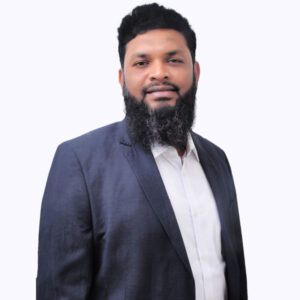 Certified Public Accountant (CPA) | Certified Financial Analyst (CFA)
Nazeer Rajguru
Nazeer is a qualified Certified Public Accountant (USA) with over 16 years' experience in handling finance operations of global startup and multi-billion dollar across Information Technology, Consulting, Media, AdTech, and Telecom.
Nazeer brings wide range of experience covering Accounting, Financial Planning & Analysis, Global finance shared services, General Ledger, Business Finance, Forecasting, Budgeting, Audit & Compliance, Treasury, Tax, etc, and have excellent knowledge of accounting standards (Indian, US, and IFRS).
Nazeer is also a qualified Chartered Financial Analyst (CFA) and a lawyer.